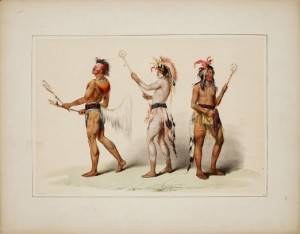 If you have a love of history and you want to encourage your kids to enjoy it as well, know that there is a place for you to visit. It is here that you will discover how much of the area's history is being preserved. It is all located at the Museum of Anthropology, which is on the Washington State University campus and everyone's invited to come and see what treasures have been found by the anthropologists.
The Treasures Found Already
Within the Museum of Anthropology, you will find a large array of artifacts that have been collected. A lot of them are dated back to the Native Americans who called Pullman, WA home many years ago. There are old weapons, pottery, and other things on display for you to see and learn about the history of our area. Because of the fact that there are so many Indian artifacts around dig sites, the team of anthropologists work closely with the Native American tribes that are still here. This ensures the accuracy of history.
A lot of the treasures have been collected by the students of WSU. They have been verified as treasures and put on display for everyone to see and enjoy. Why not show your appreciation for their efforts?
Respecting Their Discoveries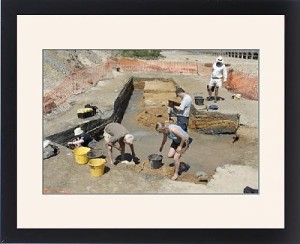 There have been situations where human remains have been discovered at the dig sites around Ft. Vancouver. When this happens, there are steps taken to ensure a proper burial of the excavated remains. The local Indians are consulted if the remains appear to be of Indian population. All other artifacts, fossils, and treasures are respected in the same way. It is done so that students can learn and the history of Pullman is preserved for future generations.
Take Part in History
Occasionally, by visiting the Museum of Anthropology you can learn about places where kids are invited to join in and dig for their own treasures. One of the most recent happened earlier this month at the Fort Vancouver National Historic Site, which offers a summer archaeology program. What will you find while you are digging?
Other ways that you can take part in the history of our area is by showing the Museum of Anthropology your support. You can visit at any time, but during the summer it is by appointment only. In most cases, such as for the Elwha River exhibit is free to attend. This exhibit shows the impact of when the dam was removed. How does a dam impact the fish and people who call the area home? It is shown through photographs.
Whether you want to learn about the area's very rich history or take part in a dig, you have plenty of chances thanks to the Museum of Anthropology and WSU. It does not have to cost you a fortune and it is a great way to teach everyone about the area. Do you want to see real life history as it still remains? Your involvement in it, will show WSU that you care about their efforts.