Part of surviving and keeping your community a great place to live, should involve things that help the environment. At Washington State University there are several programs available to help people, both young and old, gain a better understanding of how to care for the world around them. This is done through positive action, reinforcement, and actions that no one will soon forget. Are you ready to explore Eco Adventures to see what you can learn?
A True Chance to Learn
Imagine exploring the world around you in a new way where you can see things that are new? That is what Eco Adventures can provide for students who are interested in having fun through recreation while also learning to take positive action within their environment. Students will also learn about leadership qualities that they have and how to become a better citizen within the group because together, you will gain more understanding of the outdoor environment. It is made more interesting by taking several exciting trips throughout the year.
Go on an Outdoor Adventure with Us
Due to the fact that everything Eco Adventures is based on is built around environmentally friendly actions for the community and the world around us, all trips are kept reasonably local. This saves wasted drive time, wasted finances, and unnecessarily negative environmental issues that come with driving. As a general rule, all of the planned adventures will take place within 150 miles of Pullman, WA.
Throughout the year, there will be approximately 7 or 8 trips within the regional area and two or three that will take students further. When on trips, students will develop and build relationships with land managers, non-profit organizations, course instructors and more. These are relationships that are meant to become standing relationships that will last. It is designed this way because all of the places that will be visited can be returned to in the future.
The Things You Can Do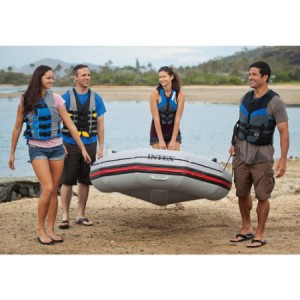 Whether you are taking a trip to pick up litter in one area, backpacking around the hot springs, walking through the Kamiak Butte, or exploring Red Rock, the adventures will never end. These are all things that you may experience while on a trip with Eco Adventures. Some trips are river rafting or paddling to the dunes. All of these trips serve the purpose of showing you that the great outdoors can be as good, if not better, than all the video games you could ever imagine playing and they will all become things that you will want to explore again.
Future Possibilities
This program is based on the places that you will visit. You can return to any place at a later time and you may have projects that are based around that specific area. It gives everyone a chance to live and create a special memory in a special place so that they can learn more about all areas of Washington and the areas around it. How could there ever be a better way to practice working together for the environment than that?